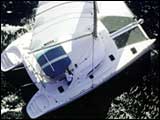 Lagoon 410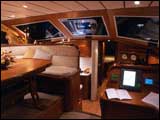 Nauticat 515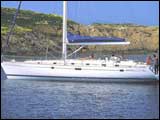 Beneteau 50
Conceived to meet the highest standards, the Lagoon 410 is innovative and yet maintains the traditions of the Lagoon line from which it springs. The vast galley - living area, which opens directly to the cockpit through a sliding door, maintains the characterictic Lagoon conviviality with a 360 - degree vista.
The Nauticat is designed to be a long distance cruising yacht that will perform well under sail still offering a lot of comfort. She is classical, elegant and spacious and will carry you graciously at high speed, anywhere, in any conditions. Only your imagination can limit the possibilities of this elegant, long range cruiser.
Dependability, performance, comfort at anchor and underway, independence and versatility all have equal parts in the design of this cruiser. An unmatched experience gained on all the seas of the world truly makes the Beneteau 50 one of the most reliable and comfortable cruising 50 footers in the world.